8 Lucky Chinese New Year Snacks 🧧
Chinese believe in eating auspicious foods with meaning and symbolism during Lunar New Year for good luck. As we prepare for Chinese New Year, read all about the symbolic foods and discover why they should make an appearance in your, or a friend's house.
We've picked the 8 most auspicious Chinese New Year foods and incorporated it into our ZERO Chemical Added Natural Snacks so you'll have an abundance of fortune, luck and blessings in the year to come!


1. Orange 🍊
Oranges are known as 橙 (chéng), which sounds the same as the Chinese word for 'success' (成). We've included natural orange into our Orange Cookies so you can be sure your year will be filled with an abundance of blessings and good fortune!


2. Peanuts 🥜
Peanuts are called 花生 Huāshēng in Chinese culture. They also mean "longevity nuts". Peanuts are regarded as an auspicious snack in China and symbolize longevity and wisdom.
You can find peanuts in our Californian Raisin & Nuts with Probiotic. They're also packed with healthy probiotics for better digestion and gut health!

3. Arrowhead Chips (Ngaku) 🥠
The arrowhead vegetable symbolises good life. Frying ngaku chips is a very time-consuming process so receiving them as a gift indicates that you're a worthy time investment! It's now easy to wish your family and friends a good life and show them you're thinking about them with our Sea Salt Ngaku Chips with Probiotics and Salted Egg Ngaku Chips with Probiotics.

4. Butter Cookies 🧈🍪
Butter was traditionally expensive and difficult to come by in Malaysia in the past. Giving butter cookies to family and friends was a sign that you value them greatly, due to the cost of such a gift. Butter is more affordable now with advances in transportation, but it is still a gift that means you care. Send a box of French Butter Cookies to your family and friends today, made with the finest 100% authentic French butter!

5. Salted Egg 🥚
The golden hue of salted duck egg is considered by many Chinese to be a particularly lucky food item as it represents a wish for gold (and riches). Find it in our Salted Egg Ngaku Chips with Probiotics.


6. Nuts 🌰
Nuts are known as 坚果 Jiānguǒ in Chinese and they're considered a particularly lucky Chinese New Year Snack. The words represent longevity and happiness and many Chinese believe in serving an assortment of nuts during Chinese New Year to herald a prosperous year ahead. Find them in Californian Raisin & Nuts with Probiotic.

7. Lava Butter 🧈
The flowing liquid lava butter in our Mini Lava Butter Croissants represents overflowing gold and is a particularly auspicious snack for your Chinese New Year open house. They're individually wrapped 2 to a pack for convenience too!

8. Cake 🍰
Cakes (发糕) are a popular item during Chinese New Year as the words can also mean "rising prosperity". Our Mini Golden Cake is the perfect gift to your family and friends who wants to attract more financial blessings in the upcoming year!


Here are some Chinese New Year Gifts of Prosperity you can send your family and friends to shower them with fortune, luck and blessings in the year to come! ✨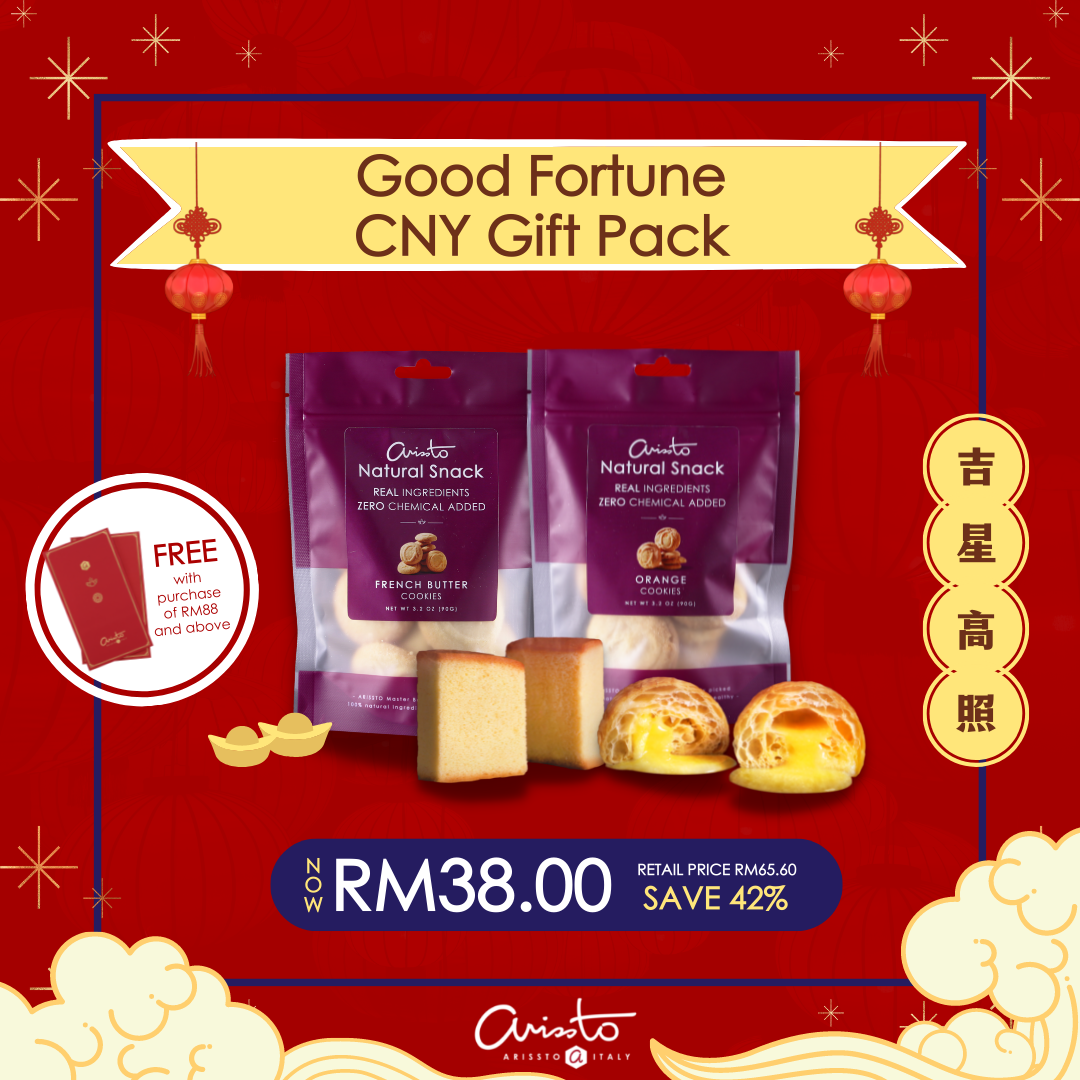 Good Fortune CNY Gift Pack
RM38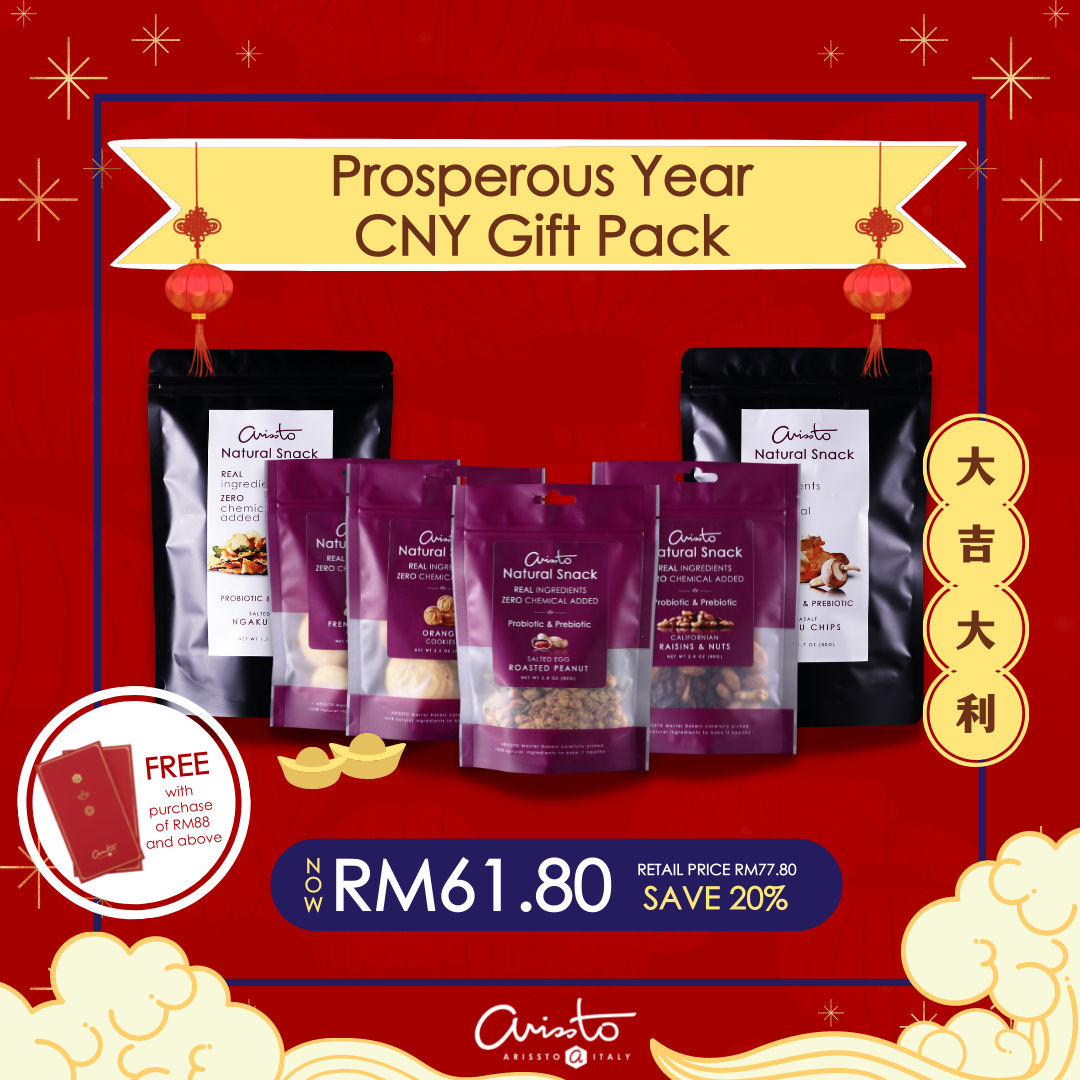 Prosperous Year CNY Gift Pack
RM61.80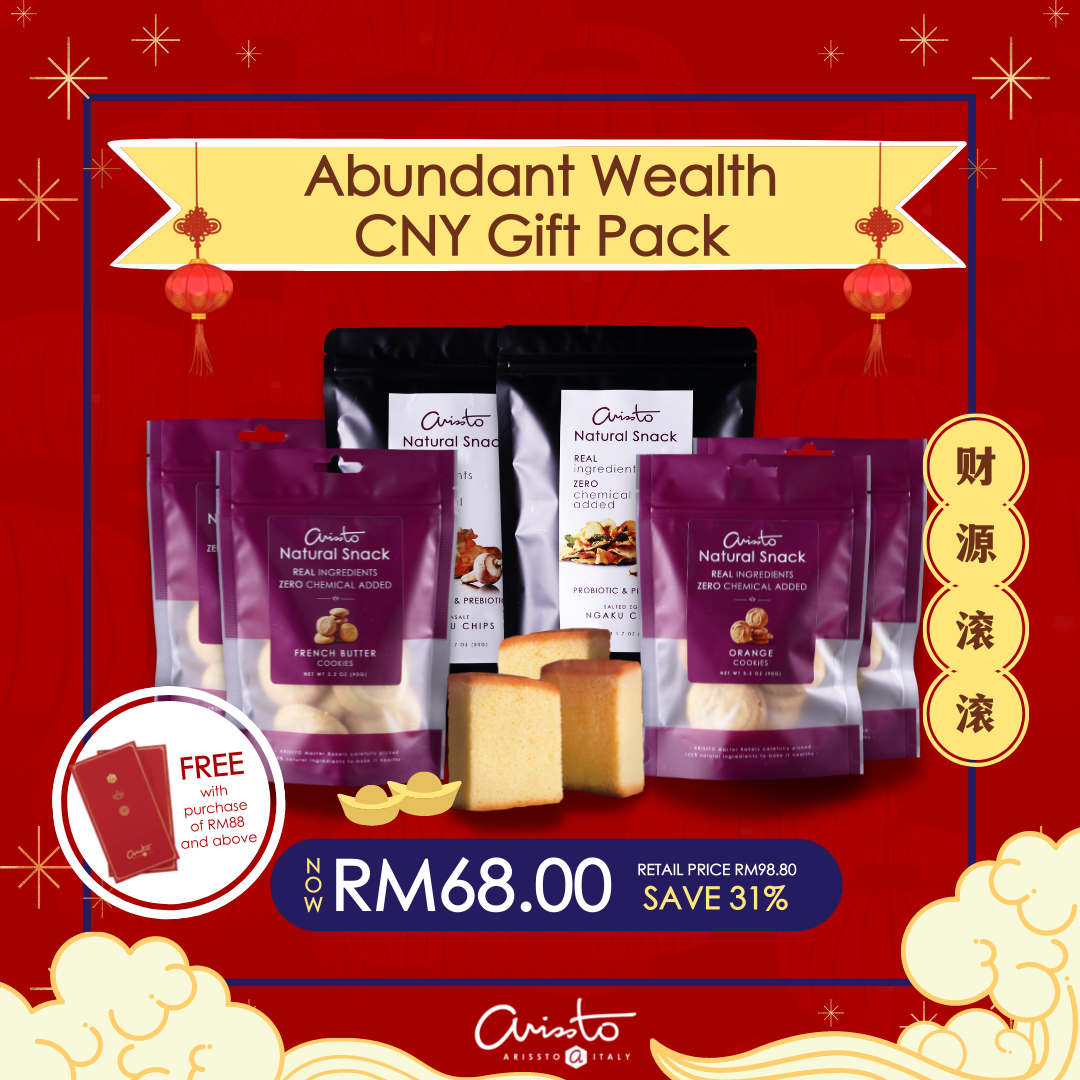 Abundant Wealth CNY Gift Pack
RM68